---
So you are considering divorce. You feel overwhelmed at the thought of hiring a lawyer or doing it yourself. You would like to hire a lawyer to stick it to your ex, but also know that is will cost you a small fortune and you lose all control over your family finances and time with your kids. Did you know the average divorce in California costs $17,500 of which $13,800 are for attorney fees? But then again, what is my other option? Frustrating visits to the courthouse and waiting in long lines at the self-help center?

​Isn't there a better way?

Absolutely. The K4J divorce process combines our unique style of mediation and legal document preparation services. Our expert case managers work with both spouses/parents to find a way through this tough process out of court, for a flat rate, without lawyers, while the spouses/parents make decisions about their family and finances.

This is a new way of getting divorced. It won't work for everyone, but for many families our process is a great alternative to the traditional options. There is a better way.

​
Divorce Option

Description

Pros

Cons

Fees (does NOT include court costs)

Divorce Litigation

Both parties are represented by an attorney and go to trial to determine legal issues.

Don't have to work through things with your ex. Judge and lawyers will take care of your legal issues.

Judge and lawyers make decisions about your family and finances instead of you. Very costly.

Collaborative Divorce

Both parties work with one attorney to help them through the divorce process

Parties can work together and have the assistance of a lawyer.

The lawyer cannot adequately represent the interests of both parties. Still paying lawyer hourly rates.

Mediation

Both parties work with a DRPA certified mediator to resolve points of contention and draft a Martial Settlement Agreement

Parties resolve their own issues. Save thousands of dollars and lots of time compared to hiring an attorney.

Sometimes the parties are unable to resolve their own issues and need assistance from a judge.

Legal Document Preparation

All legal documents are prepared for the parties.

You save time by having a document expert complete the forms. You save money by not hiring an attorney.

You still have to file and serve documents unless it is included in the service. It does not include mediation or a MSA.

Self-help

You complete all legal documentation, file all with the court, have the other party served and show up to any required court visits.

Save lots of money
​You maintain control


You will spent hours at the court, waiting in lines at the clerks office and self-help center repeatedly.

$0
All statistics cited in above table are from huffingtonpost.com
---
What is the K4J out of court, no attorney divorce process?
Step 1: Submit a contact form to schedule a phone consultation with a case manager.
Step 2: Sign contract, make payment arrangements and agree on time frames.
Step 3: Provide information needed as requested by K4J staff. Meet in person if needed.
Step 4: Kim and team complete your
marital settlement agreement.
Step 5:
Once the agreement is agreed on by both parties, we meet in person to sign and notarize the MSA.
Step 6: Once the agreement is complete, we
refer you to a experience legal document preparer.
---
Mediation Pricing and FAQ

Professor Kim charges $300 per hour to mediate plus a one time non-refundable case initiation fee.

Do I have to meet with Kim in person? Kim's mediation process is unique to each family. She can do everything via email, video conferencing, or you can schedule in person mediation sessions.

Is a deposit required? Yes, at the time Kim agrees to take on your case a $500 non refundable deposit is required. No other fees are due until other services are scheduled.

Are my fees refundable? There is a $500 non-refundable fee to sign up as a client but otherwise all unused fees are refundable.

When are fees due? The non refundable $500 deposit is due at the time Kim takes on your case. All other fees are due at least 72 hours prior to service.

How much is one mediation session? Mediation sessions are typically 2 hours and cost $600.

Can I cancel my mediation session? There is no penalty prior to 72 hours before your scheduled appointment. With 72 hours -48 hours notice, there is a $100 cancellation fee. With less than 24 hours notice, there is a 50% cancellation fee (typically $300).

What happens if I don't pay or cancel before the scheduled session? If payment is not received within 72 hours of your appointment date you will receive notice your mediation is cancelled and you are terminated as a client.

What does Kim charge if we don't need to meet in person for typical mediation sessions? For couples who are already living apart or decided most issues on their own, Kim can simply communicate via phone or email and draft your settlement agreement and parenting plan. We would only need to meet once to sign and notarize the agreement. This method usually costs about $1700 but varies.

Does Kim offer flat rate pricing options? Yes. It includes preparation of the Marital Settlement Agreement, Parenting Plan, notary, and reasonable email/phone communication through the process.
Package 1: Divorce couple with minor children $3000
Package 2: Divorcing couples with assets but no minor children $2500
Package 3: Divorcing couple with little or no assets and debts or minor children $2000





"In life we don't allow strangers to tell us when we see our kids or how we spend our money, so why do we allow that during divorce?"

​-Kimforjustice



Powered by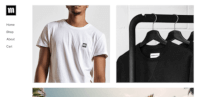 Create your own unique website with customizable templates.